Surrey photographer specialising in personal branding photography, headshots and lifestyle photography with over 12 years of experience in creating gorgeous imagery for small independent businesses. We'd like to help you elevate the online presence of your website and your social media by creating a bespoke bank of images that will ultimately be the shop window of your business.
When you need a little help to tell the story behind your brand, a product and lifestyle photographer is your perfect choice. We have over 12 years of experience in shooting lifestyle photography for small businesses, and as a Surrey business photographer duo, we love to work locally. Our client list runs from solopreneurs who need a refresh of their product imagery with an authentic lifestyle feel, right through to luxury skincare brands who want to breathe a little life into the service they provide. If there's one person who can sell your brand better than anyone - it's you! During our product photography shoots we work with you to bring that brand to life. After a pre-shoot consultation, we establish which props and styling tools will work best to tell your brand story and create vibrant and compelling imagery to set you apart from your competitors.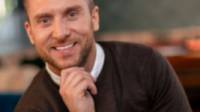 A great headshot goes a huge way to making you and your brand more approachable to your ideal clients. Whether you're in a product or service-based industry, it's all about connecting with your client on a personal level. For our headshot shoots we take our time to make you feel totally comfortable in front of the lens. With a pre-shoot check-in, we give you style & wardrobe advice as well as on the day posing tips so that the authentic you comes across in the images we deliver.
In these times of social media marketing driving record sales, the notion of telling your brand story via personal branding photography needs to be high on your priority list. And that's where we come in... as a Surrey personal brand photographer team, we love to work locally.
I had the most fantastic experience with having my photos done for my website with Andi.
I was super nervous but I was made to feel so relax and at ease.
It was super fun infact.
I was amazed at how amazing the pictures came out.
They way exceeded my expectations.
Thank you for much for the beautiful work
The shoot for Fun Cushions was a triumph! So pleased with all the images and time frames. Thank you!!